The Dillon Child Study Center at St. Joseph's University, established in 1934 by former SJNY President Msgr. William T. Dillon, was one of the first campus laboratory preschools on the East Coast. It continues to serve as a model and demonstration program for college students and professionals interested in the field of early childhood education.
At Dillon—in an atmosphere where they are free to express their feelings and ideas—children learn through play, developing confidence, competence and dispositions for future learning. The toddler, preschool and kindergarten programs offered here are led by teachers certified by New York State who also serve as adjunct faculty for St. Joseph's University. Assisting them in the classroom are students from the St. Joseph's University Department of Child Study.
Each of the modern, spacious classrooms features an observation booth that allows college students as well as Dillon families to observe the children at play. Students and other professionals must obtain permission from the center's director before they are allowed to observe any class. Parents are encouraged to observe their child's interaction with teachers and classmates.
The Dillon Child Study Center is licensed by the New York State Department of Health and is registered with the New York State Department of Education.
---
HISTORY

Since its inception 1934, the Dillon Child Study Center has focused on the individuality of each child and the importance of the early childhood years in a young child's development. A successful combination of innovative programs and caring staff from the start, Dillon is aware of the evolving needs of children, parents and professionals. In 1981, in addition to our regular innovative program, the center opened a program to serve young children with developmental delays. Approved by the New York State Department of Education, the program supported young children as they integrated into the early childhood education special education program.
---
PHILOSOPHY
At Dillon, we teach the whole child. We work to develop a child who is a lifelong learner, and to foster and enhance the natural curiosity in all children. We see school as a place to grow and wonder. We value children's natural ability to play as a crucial tool for their growth and learning.
Dillon offers mixed age programs based on a developmental approach to the education of young children. We believe in learning through play and inquiry.
Programs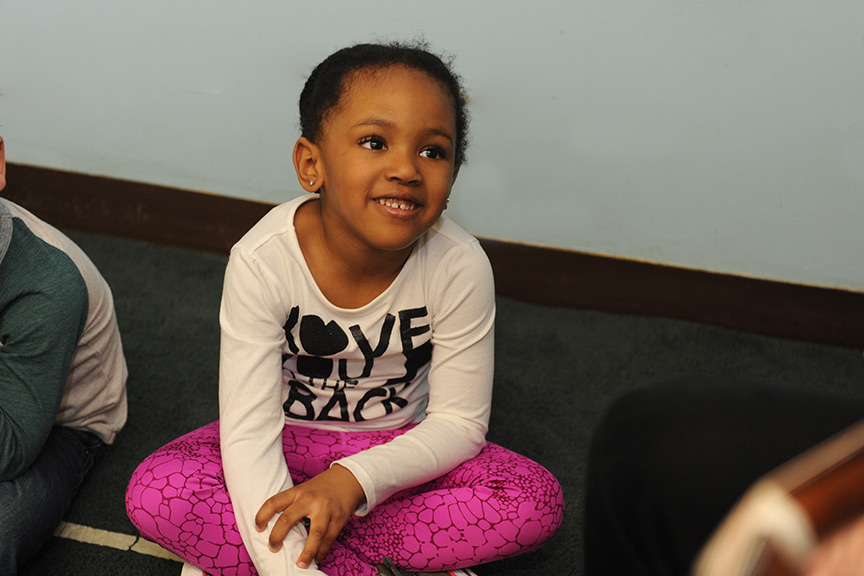 Classroom One — INCLUSION
8:30 a.m. - 3 p.m.
Age Group: 3s and 4s — A unique and child-driven class based on inquiry and discovery. Read more.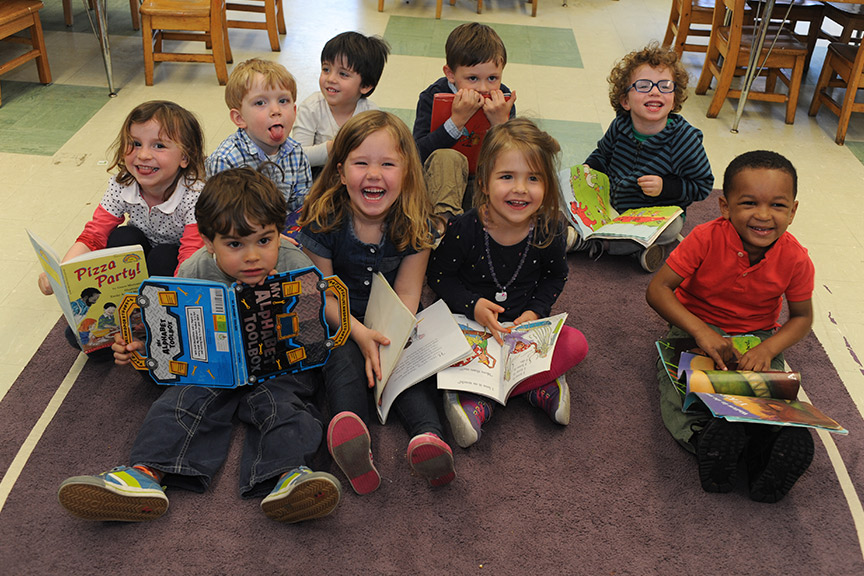 Classroom Two
8:15 – 11:15 a.m. or 8:15 a.m. – 2:45 p.m.
Age Group: mixed 2s/3s — These oldest 2s and youngest 3s learn about going to school, perhaps for the first time, and expand on language and social skills. Read more.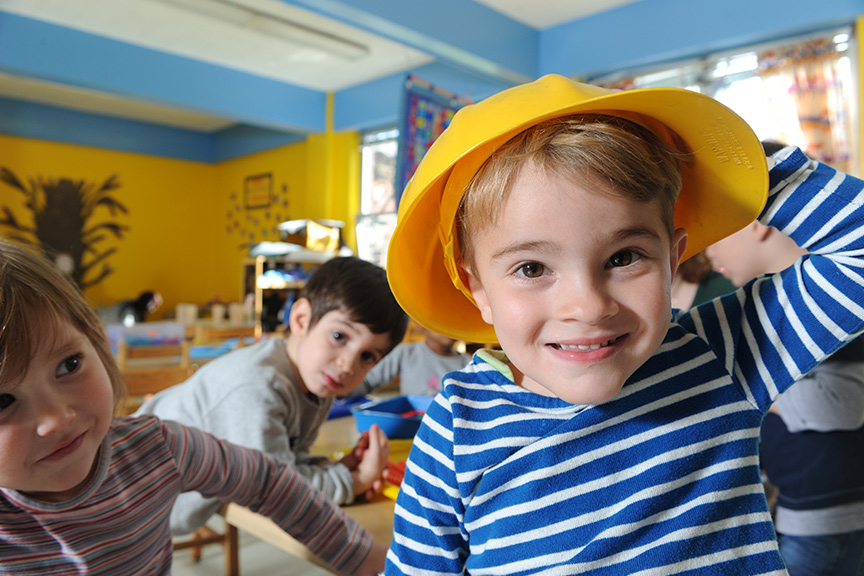 Classroom Three
8:30 - 11:30 a.m. or 8:30 a.m. - 3 p.m.
Age Group: 3s — Designed for Dillon's middle three year olds, children explore the school environment and learn how to function and thrive with other students. Read more.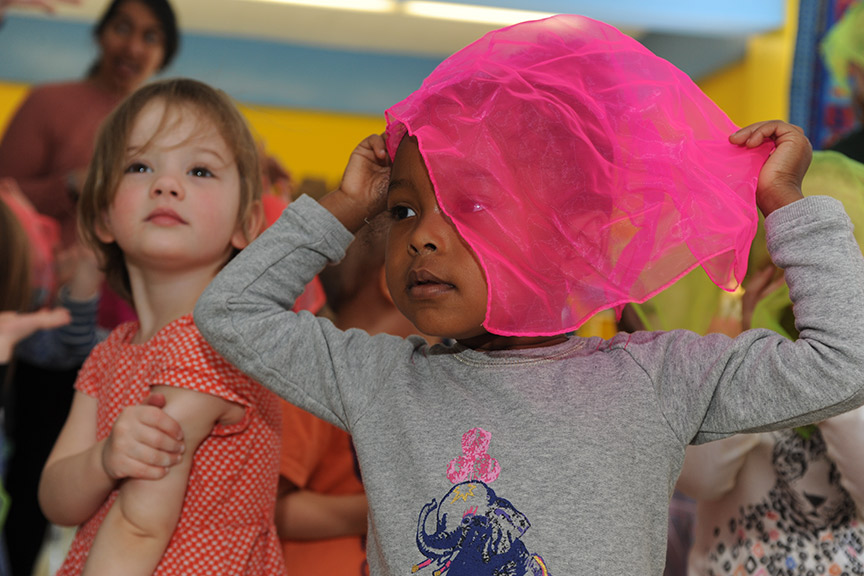 Classroom Four
8:30 - 11:30 a.m. or 8:30 a.m. - 3 p.m.
Age Group: 2s — In this classroom, children work on navigating the world of preschool. Read more.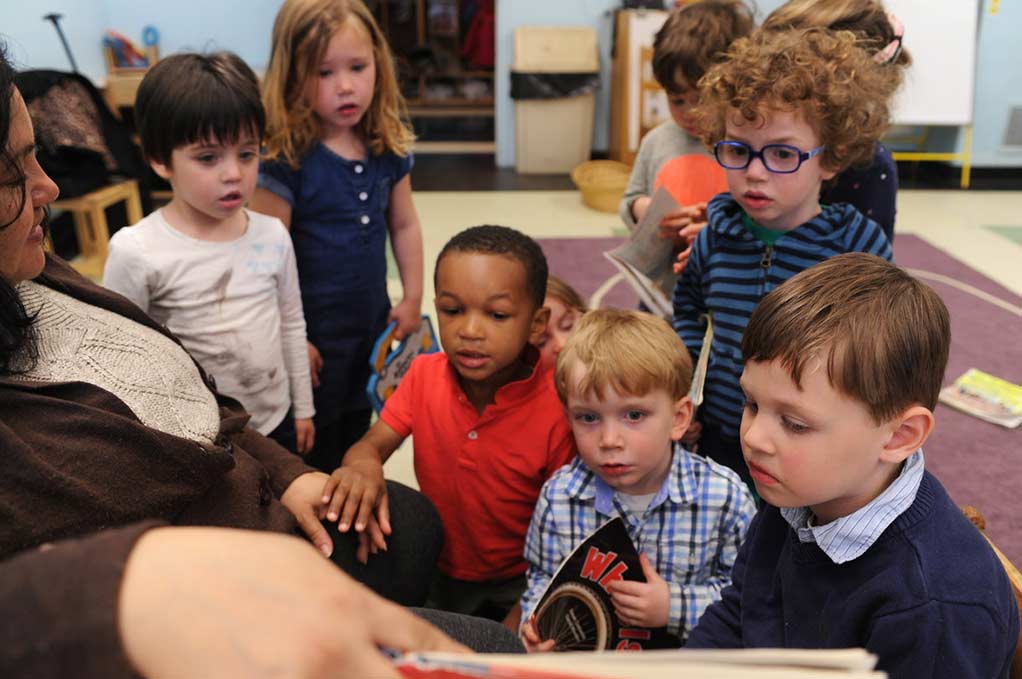 Classroom Five
8:15 a.m. – 2:45 p.m.
Age Group: Pre-K/K — In Dillon's Pre-K classroom, we involve the children in the study of things nearby that interest them and are worth knowing more about. Read more.