Since its inception 1934, the Dillon Child Study Center has focused on the individuality of each child and the importance of the early childhood years in a young child's development. A successful combination of innovative programs and caring staff from the start, Dillon is aware of the evolving needs of children, parents and professionals.
We work to develop a child who is a lifelong learner, and to foster and enhance the natural curiosity in all children. We see school as a place to grow and wonder. We value children's natural ability to play as a crucial tool for their growth and learning.
---
WHAT OUR PARENTS SAY
"These teachers made my child feel loved and happy to go to school each day."
- Classroom 2 Parent
---
Dillon has been such a sweet, magical experience for Zian.  It's the first place that he has readily wanted to leave me to "go to big boy school" and just this past week, it's the place that inspired a meltdown when he found out he was on "break." He adores his teachers and his confidence as a learner has grown in leaps and bounds.  When we drive by it, he declares so proudly that it is "[his] school."
- Classroom 4 Parent
---
"Classroom 4 and its teachers are phenomenal. What a loving and supportive environment it is & such a tremendous asset for St. Joe's."
- Classroom 4 Parent
---
I love the Dillon Center and the gentle, nurturing environment with spacious classrooms and a beautiful outdoor play area. The thing I love most about the school is the warmth and genuine love from all the teachers I have gotten to know over the years. They are all so passionate and kind, giving honest feedback on the kids and also explaining developmental stages in a non-judgmental way.
- Parent
---
The children in Sister Pat's class have bonded very well. They are like a little family. It's a wonderful and nurturing environment. I am so happy that my son has continued on for one more year at Dillon.
- KINDERGARTEN PARENT
---
Dillon has a beautiful outdoor play area for its pre-schoolers. The staff at Dillon ROCK!!!
- FACEBOOK POSTING
---
My son absolutely loves going to school! He is learning how to be a flexible thinker, a curious investigator, a thoughtful problem-solver and a lover of life! And somehow the teachers make it all seem so effortless. Dillon is a wonderful community of educators who really care about teaching the whole child, we are thrilled to be a part of it!
- Classroom 3 Parent
---
"Our son has flourished at Dillon-first in Classroom 1 and now is having a fantastic year in Classroom 5. He is one of the younger children in the class and we have watched him grow in confidence and develop fantastic friendships attending Dillon. There are excellent facilities and it is a beautiful and secure setting for children. In short, at Dillon they really support and see the whole child."
- Classroom 5 Parent
---
"Our daughter's enthusiasm and excitement for going to school every day is a testament to the incredibly caring, creative, nurturing, patient, and supportive Inclusion teachers. It has been remarkable, as parents of a special needs child, to watch her grow and we give tremendous credit to Dillon."
- Classroom 1 Parent
---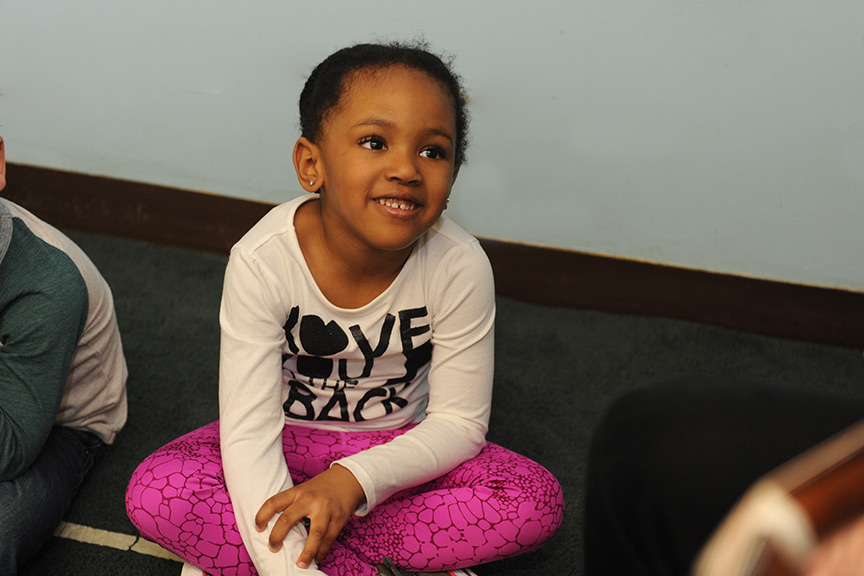 Classroom One — INCLUSION
8:30 a.m. - 3 p.m.
Age Group: 3s and 4s — A unique and child-driven class based on inquiry and discovery. Read more.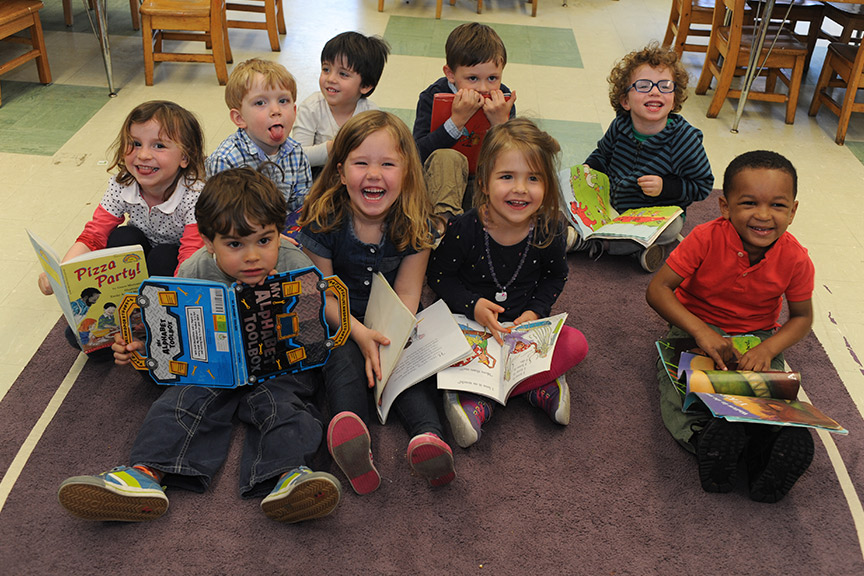 Classroom Two
8:15 – 11:15 a.m. or 8:15 a.m. – 2:45 p.m.
Age Group: mixed 2s/3s — These oldest 2s and youngest 3s learn about going to school, perhaps for the first time, and expand on language and social skills. Read more.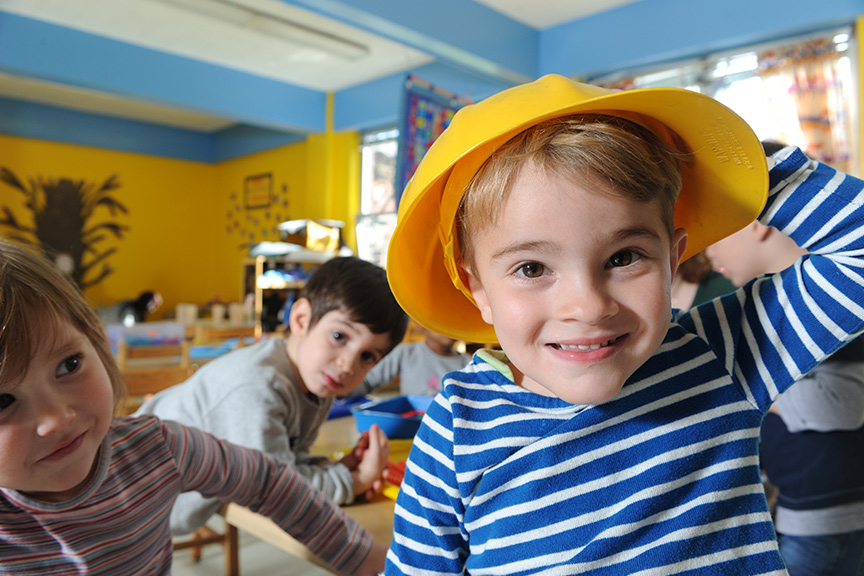 Classroom Three
8:30 - 11:30 a.m. or 8:30 a.m. - 3 p.m.
Age Group: 3s — Designed for Dillon's middle three year olds, children explore the school environment and learn how to function and thrive with other students. Read more.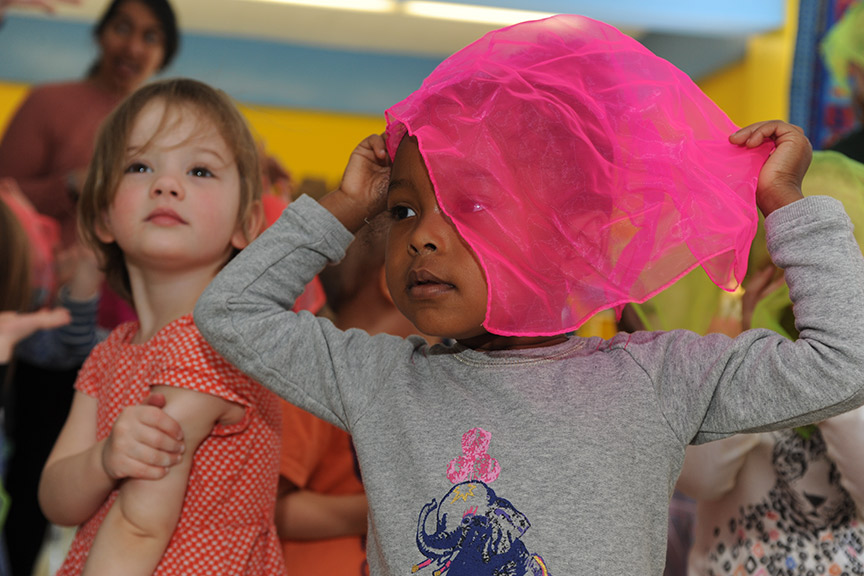 Classroom Four
8:30 - 11:30 a.m. or 8:30 a.m. - 3 p.m.
Age Group: 2s — In this classroom, children work on navigating the world of preschool. Read more.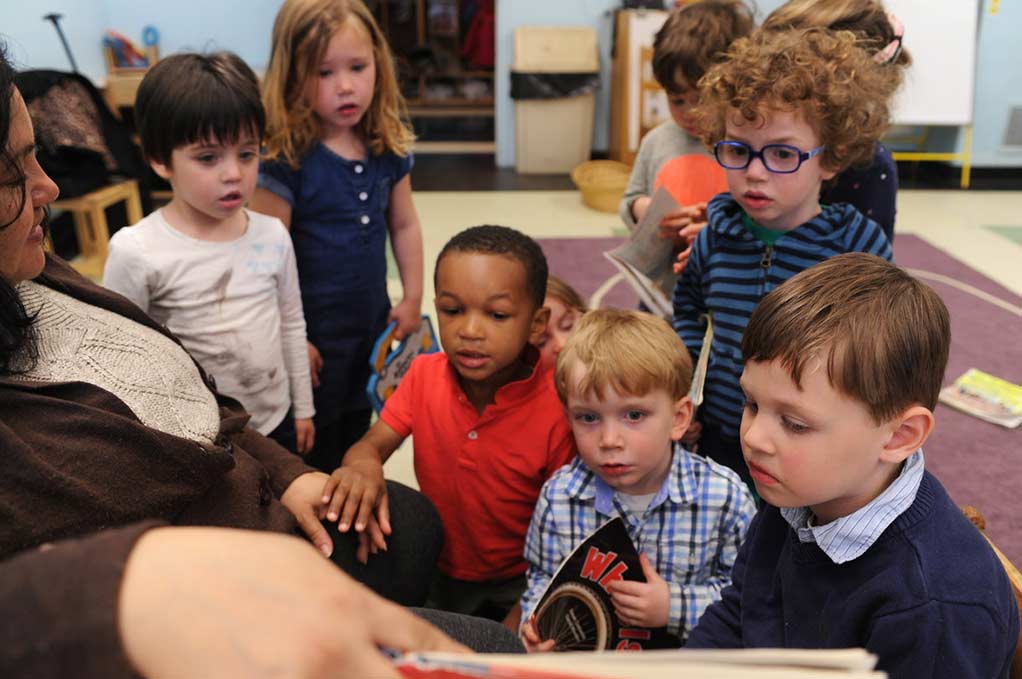 Classroom Five
8:15 a.m. – 2:45 p.m.
Age Group: Pre-K/K — In Dillon's Pre-K classroom, we involve the children in the study of things nearby that interest them and are worth knowing more about. Read more.